Judging Us: Women & Bias in High School Speech and Debate
Capstone Project | Spring 2019
From pitching the concept and curating and editing copy to designing and ultimately binding three complete books, "Judging Us" is the largest project I art directed and produced as an undergraduate design student. I used High School Speech & Debate as a source for data visualizations, photography, and my personal connection to the topic. To show how this problem extends into the day to day lives of all women, I brought in the stories of Lily Tomlin, Marcia Clark, and Hillary Clinton, along with quotes from other female leaders.




The National Speech & Debate Tournament is the largest academic competition in the world. It is a landscape of competition where young women and men are competing face to face, many of which have gone on, or will soon be the leaders of our country.




Yet oftentimes due to gender bias, perceptions, and judgements young women do not win, advance to the next round, or even compete in certain events at all. As I went through the process of making the data visualizations I saw that the data backed up the perceptions me, my teammates and coaches had noted throughout my high school career.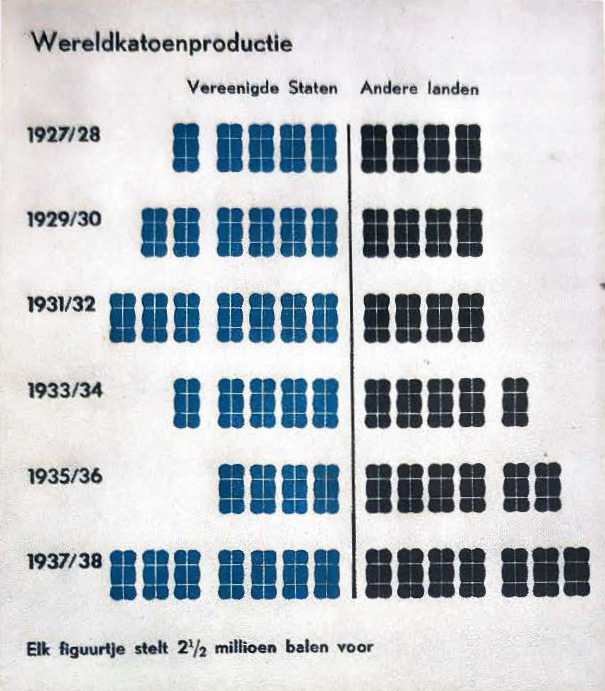 In high school I remember complaining that debate teams with two girls never did as well because when they talked loudly or interrupted they were seen as too aggressive, despite male teams doing the same. I was frustrated watching national final rounds with six competitors, and feeling surprised when a girl would finally walk onto the stage.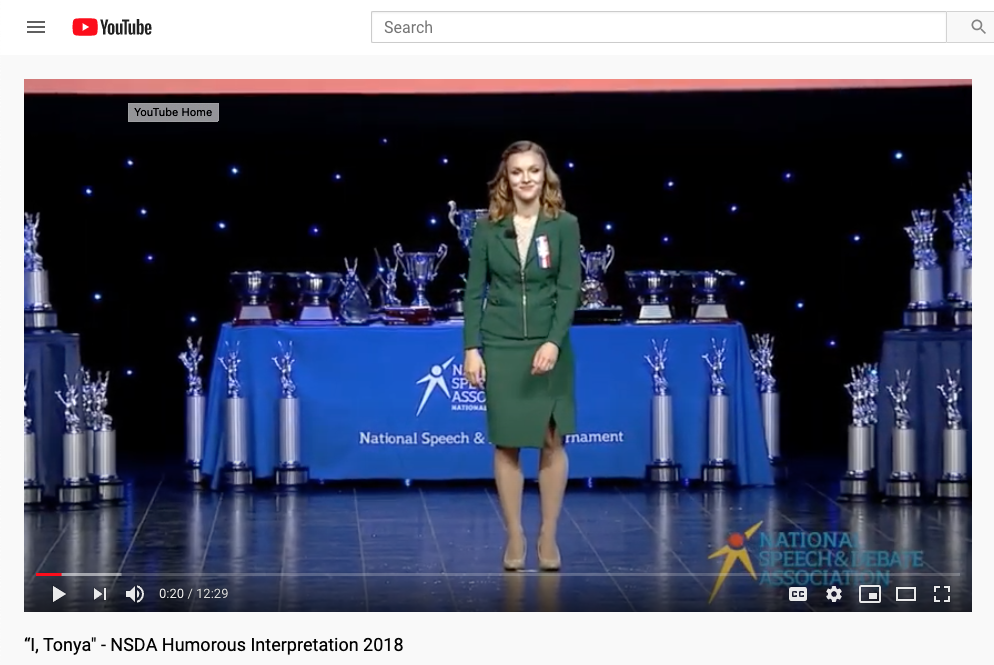 Process and early draft for data visualizations.


In my book I use phrases from speech and debate like "judges ready, audience ready" to place the viewer in the role of the judge. Each chapter title reflects a perception a judge — or viewer — might have towards a women. Like she's not as funny or she's too aggressive. My chapter numbering method of contention 1, contention 2 employs how debaters introduce their arguments.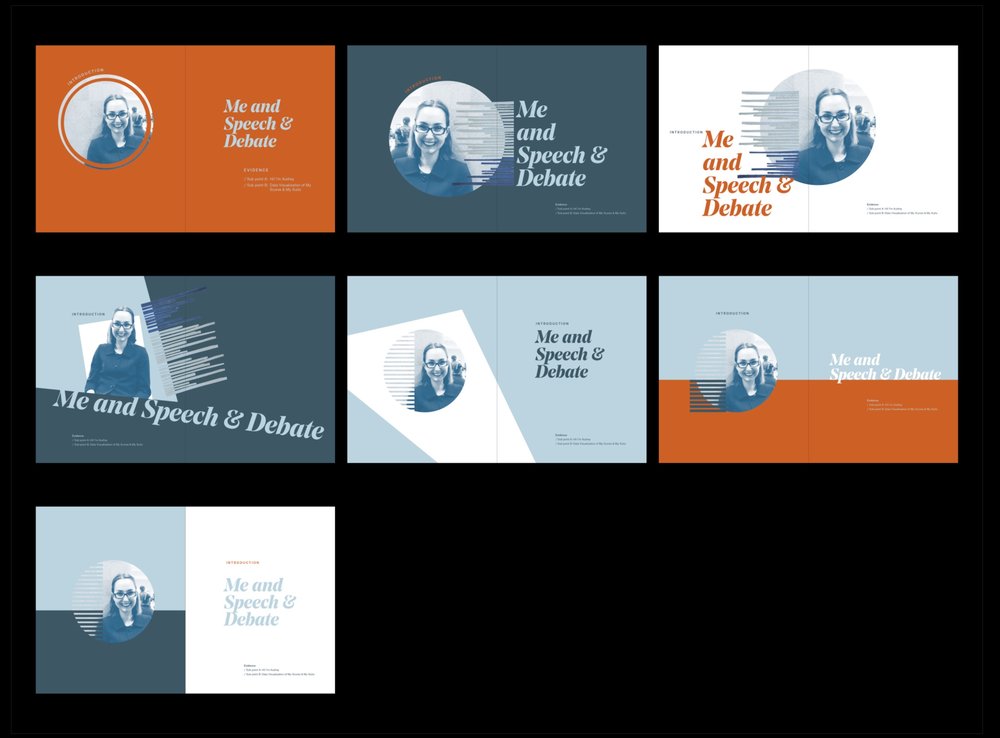 Early drafts and iterations.


The book is sized to be 8.5x11.5" or the size legal tablet which is used across speech and debate by both judges and competitors to flow or track arguments. The body text is single column with interjecting pull quotes to mirror two speakers talking back and forth in a debate. The colors blue and orange are bold and strong like powerful women.



Cover iterations

All of this together seems like a piecemeal of content. However this compilation of quotes, articles, evidence, and a personal connection is the same formula I would use when I wrote my ten minute oration each year for high school speech & debate.