Midtown Alley
TOKY Branding & Design | Summer 2017 — 2018
Since I began interning at
TOKY Branding & Design
, Midtown Alley has been my primary project.
Midtown Alley
is the neighborhood in which TOKY is located, and the owners have spent the last decade growing the area into a hub of creative agencies, startups, and restaurants.
When I began the project, the businesses featured on the Midtown Alley website were not up to date and the site existed on ExpressionEngine. The first decision I made was to switch the website platform to Squarespace so that it would be easier for anyone in the office to keep the site up to date. From there I used the existing Midtown Alley brand logo, typefaces, and colors, and "Live" "Work" "Play" organization to design a new site.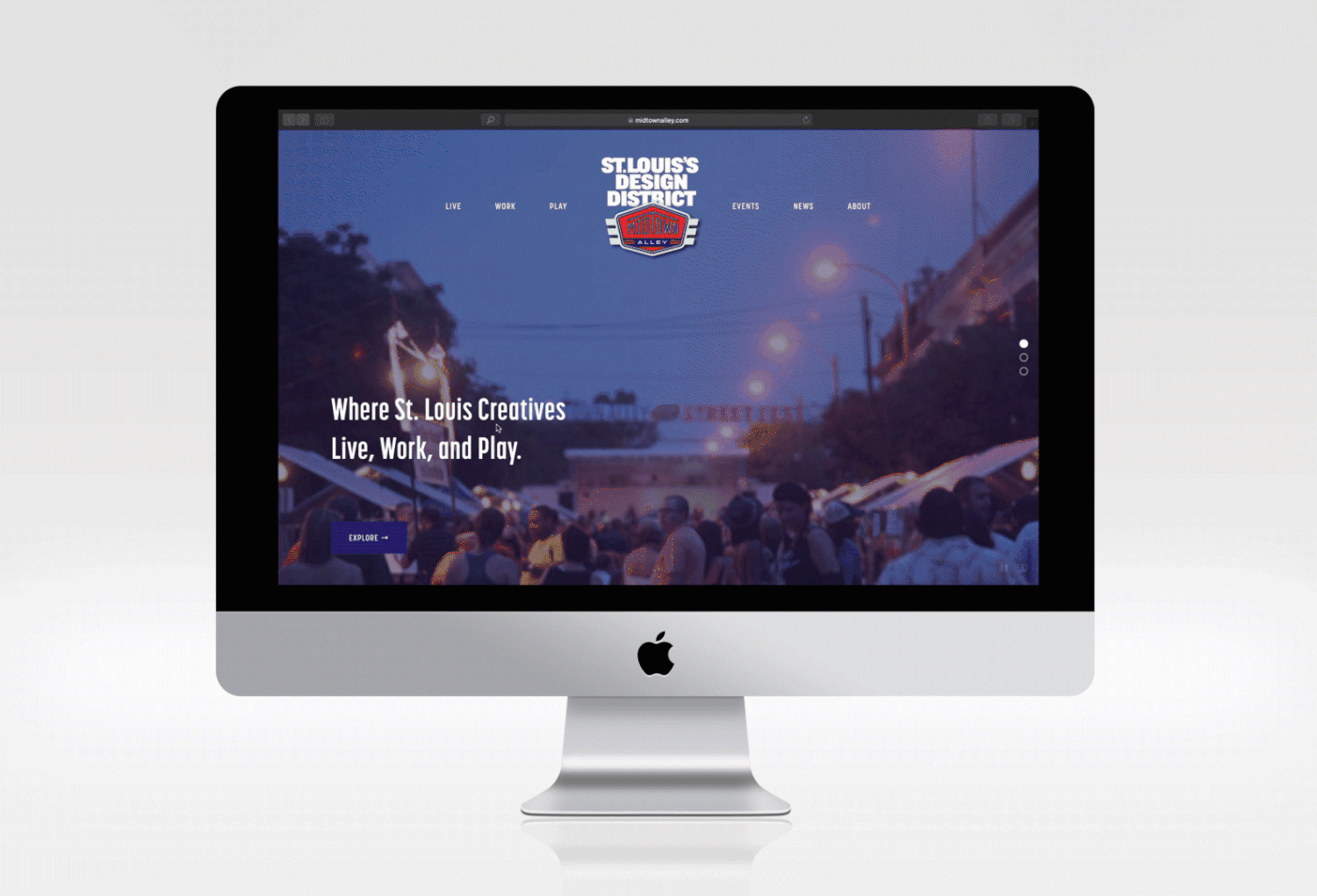 Besides the out of date website, the Instagram, Facebook, and Twitter accounts had less than fifty followers in total between them in June 2017. I began daily diligence with the Facebook, Instagram, and Twitter by liking, retweeting, and engaging with businesses in Midtown Alley.







This also included crafting regular posts, and when I did not have photos from recent or upcoming events I created content sources like participating in holidays like #NationalPizzaDay with a lunch time story at a Midtown Alley pizza spot or playing off of the fact that Midtown Alley is branded as St. Louis's Creative District and I used the popular weekly posting trend #TypeTuesday to showcase different signage, hand lettering, and other typographic occurrences around the neighborhood.